<div class="at-above-post addthis_tool" data-url="https://extrememontage.co.ke/2019/05/11/kra-hired-dcis-secret-agents-in-disguise-of-interns/"></div>KRA hired DCI's secret agents in disguise of interns<!-- AddThis Advanced Settings above via filter on get_the_excerpt --><!-- AddThis Advanced Settings below via filter on get_the_excerpt --><!-- AddThis Advanced Settings generic via filter on get_the_excerpt --><!-- AddThis Share Buttons above via filter on get_the_excerpt --><!-- AddThis Share Buttons below via filter on get_the_excerpt --><div class="at-below-post addthis_tool" data-url="https://extrememontage.co.ke/2019/05/11/kra-hired-dcis-secret-agents-in-disguise-of-interns/"></div><!-- AddThis Share Buttons generic via filter on get_the_excerpt -->
– 75 employees at the Kenya Revenue Authority were interdicted on Friday following a swoop at Times Tower
– They were accused of participating in facilitation of irregular clearance, fraudulent amendment of tax returns and irregular issuance of Tax Compliance Certificates
– It has emerged DCI boss had sent secret agents to spy on the ongoing irregular activities at the authority
– The spies were used to provide information to DCI over irregular deals and transactions at Times Tower All seemed well at the Kenya Revenue Authority headquarters in Times Tower, Nairobi, as the employees reported to work as usual on Friday, May 11, little known to them an investigation that started months ago would come to haunt them.
In November 2018, the authority advertised for contracted workers who would work as interns within the numerous departments in the 38 floors of Times Tower.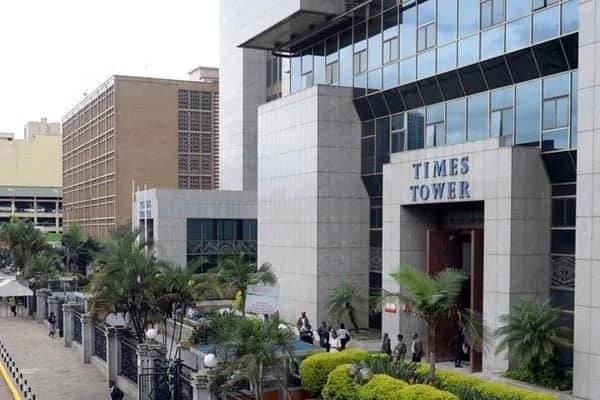 In a report by the Standard, over 2,000 people were recruited and among those who got the job were secret agents who were sent by the Director of Criminal Investigations (DCI) George Kinoti and other investigative agencies.
Apart from delivering on their daily roles, they also had other extra duties to perform which included spying on activities of other employees following several reports of tax evasion racket that had taken control of the taxman.
"Investigations into the rackets have been in progress for the last four months, with covert assistance provided by national law enforcement agencies to help in trailing money and communication," said KRA's outgoing Commissioner General John Njiraini.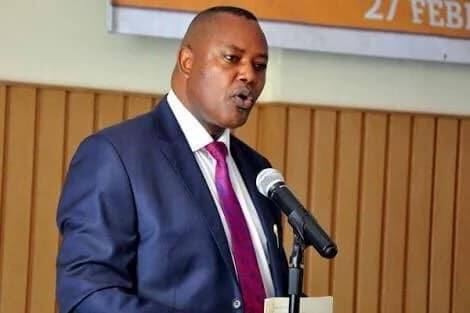 so secret were the agents that no employee would even think that they had them around.
They had a simple intimate communicate channel that they used to relay information to their handlers.
A harmless phone call or even a text message of suspicious money transactions at Times Tower would be sent to the bosses who in turn put the information together for comprehensive analysis.
The end result of that investigations were the numerous arrests that were witnessed at KRA on Friday.
At least 61 employees from Domestic Taxes Department and 14 from Customs and Border Control Department were interdicted on allegations of aiding tax evasion, taking bribes and other related activities contrary to the institution's policies.
"Following the KRA operation, out of a target of 75 suspects, 41 have been arrested, phones and other electronic gadgets they used to commit fraud and theft confiscated, servers linked to their communication seized for forensic analysis…more arrests and recovery are anticipated," said Kinoti.
Among those who were targeted in the floor-to-floor swoop included supervisors and their juniors. According to Njiraini the probe was motivated by the fact that the authority had not been meeting it's revenue collection targets citing the collusion for tax evasion between employees and taxpayers as the major loophole